Oracle Exadata solutions
Consolidate onto Exadata architectures for the highest service levels and lowest software license costs
Reduce your Oracle software and support costs, and increase uptime and performance levels.

Five reasons to choose a
Cintra-architected Exadata platform
and managed services

Reduce Oracle software and support costs through consolidation, or switch to a cloud opex model

Enhance high-availability with adoption of Oracle RAC

Increase uptime with online rolling patching

Benefit from out-of-the-box Exadata performance

Free up your teams to focus on data and innovation
Start your journey
with Cintra today and unlock the full potential of Exadata for your workloads.
Get in touch with the experts
Cintra's Oracle Exadata stats
135
Total number of Exadata Database Machines Cintra has architected and installed
50
Current number of Exadata Database Machines Cintra manages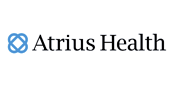 Atrius Health
Care provider benefits from minimal-downtime migration to an optimized Exadata platform, and peace of mind from Cintra's managed services.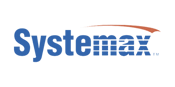 Systemax
Systemax avoids a $2.5M on-prem technology refresh, reduces its data center footprint by 60% and improves performance, by migrating SAP to Exadata Cloud Service.
At-a-glance: Your Exadata options
Exadata Database Machine

Exadata Cloud@Customer

Exadata Cloud Service in Oracle Cloud

Cost model

Purchase Exadata hardware and Oracle software upfront

Cloud subscription for hardware and software, plus usage

Cloud subscription for hardware and software, plus usage

Location

Install in a location of your choice, behind your firewall

Install in a location of your choice, behind your firewall

Run in an Oracle Cloud region of your choice

Licensing

Purchase your own Oracle software, or leverage existing owned licensing

All-inclusive licensing option, which eliminates license audits and compliance risks, or bring your own licenses (BYOL)

All-inclusive licensing option, which eliminates license audits and compliance risks, or bring your own licenses (BYOL)

Other services

Benefit from the full range of Oracle Cloud database services

Benefit from the full range of Oracle Cloud database services

Monitoring and management

You or your managed services partner monitor(s) and patch(es) clusters and databases

Oracle monitors and patches the hardware

You or your managed services partner monitor(s) and patch(es) clusters and databases
Oracle monitors and patches the hardware

You or your managed services partner monitors and patches clusters and databases

Cintra's Exadata services

Assessments
Understand your service level requirements, including around high-availability, performance and consolidation


Architecture
Detailed architecture design, with blueprinted reference architectures using Exadata and supporting technologies and services

This can include deploying a Cintra Maximum Availability Architecture Plus (MAA+) blueprint


Migration and optimization
Blueprinted minimal-downtime migrations, built-in database upgrades, security enhancements, and workload tuning and optimization


Managed services and patching
Exadata patching, proactive preventative managed services and 24x7 fast-response reactive support

Unlock the full potential of Exadata
Get in touch with Cintra's experts