We bring business clarity
to Cloud computing
Unleash the many benefits of Cloud computing in your business.
Cintra will guide your journey, helping you understand where to use Cloud and how to prepare for it. We'll then deliver and manage your public, private or hybrid Cloud platform.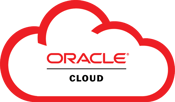 Discover the


Cintra difference
Cloud is complex and evolving rapidly. Cintra's Cloud Center of Excellence will help you make the right choices, to ensure your use of Cloud supports your business vision and meets your security, compliance and financial requirements. We'll help:

Improve customer experience, business agility & sustainability

Understand how Cloud can help your business achieve its vision

Create an appropriate Cloud strategy

Rapidly assess your Cloud-readiness

One-stop-shop: design, build & manage a public, private or hybrid Cloud

Maintain & assure performance of your Cloud platform as it grows

Optimize your license footprint by drawing on Cintra's commercial expertise
Discover more about Oracle Cloud

Speak to an expert today. Together we'll help bring clarity to your Cloud journey.
Oracle E-Business Suite to the cloud
With our RapidCloud 3D program, we'll move your Oracle E-Business Suite to the cloud with zero risk and zero upfront capex cost, preserving customizations and integration.
Our RapidCloud 3D program for Oracle E-Business Suite (EBS) brings cloud economics to traditional EBS cloud transformation programs. Using proven blueprints, we'll move your EBS applications to the cloud, preserving your customizations and integrations. You pay a fixed monthly fee for the duration of the transformation and managed service.

Five reasons to move:

Eliminate the upfront capex cost traditionally associated with cloud transformation programs

Our managed service frees up your resources for innovation

Accelerate time-to-market

Improve organizational agility

Simplify platform upgrades and patching