Oracle services for Independent Software Vendors (ISVs)

Win more business, increase profits, improve customer satisfaction and streamline the way your software business runs. Draw on Cintra's unique global Oracle ISV services, proven to deliver success.
Discover the Cintra difference

The simple questions software application companies need to ask themselves:

Are you interested in growing your business?

Do you have a complex relationship with Oracle?

Are you concerned with ensuring the decisions you make today will be the right ones in the long term?
If you've answered yes to one or more of these questions then let us showcase the art of the possible, enabling you to free up precious resources that can kick-start your transformation journey and unleash genuine innovation in your business.
Our proven, low-risk approaches, cross-sector expertise, global presence, and commitment to doing the right thing will give you priceless peace of mind.
The easiest way to grow your business is to make yourself easier to do business with: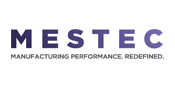 MESTEC:
Cintra supports manufacturing software provider as it makes the switch to ATP in a multi-cloud environment.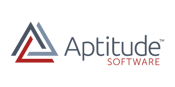 Aptitude Software:
Flagship accounting product deployed on AWS using Cintra's Oracle-on-AWS architecture expertise.

Video interviews with ISVs
Maginus:
In a candid interview, Maginus COO Mark Thornton looks at today's challenging retail landscape, explaining why moving its services to the cloud has been key when it comes to enabling its retail customers to succeed.
Northgate Public Services:
Barry Starkey discusses Machine Learning and automation to identify patterns and make predictions to enable powerful new insights and services for its customers.

Charles Taylor InsureTech:
Tom Maleczek, CTO at Charles Taylor InsureTech, talks to Computer Weekly, reflecting on his company's journey to the cloud. Picking out key lessons for other organizations going down a similar route.





Move your products to the Oracle public cloud:
As the Oracle Cloud Architects, we have the experience, blueprints and the track record in moving ISV solutions to the public cloud.
Cost-efficient commercial arrangements:
We have the expertise to create – and get approval for – bespoke pricing designed around your business model.
Optimized ISV technology architectures:
Cintra has proven techniques to optimize the Oracle technology platforms used by software vendors and their customers.
Operational efficiencies:
Cintra can help you reduce these support costs and improve customer satisfaction by looking after your Oracle technology platforms 24×7.
How ISVs can quickly migrate customers to the cloud
Best practice guide
If your application runs on Oracle, you can unlock numerous benefits by moving your existing customers to a state-of-the-art cloud platform. Increase your company valuation, offer more attractive pricing and better security.
Our best practice guide talks you through the process, including:
A run-down of the benefits on offer to your customers, if they run your application from the cloud

The benefits for your ISV business of hosting your customers in the cloud

Nine things you need to know before migrating your customers to the cloud

How to deliver a cloud pilot for a customer in as little 30 days (and a full production system in just 90)
Start your journey with Cintra today
Get in touch with Cintra's experts