Run your Oracle workloads on AWS
We're the experts at running enterprise-grade Oracle workloads on AWS.
If you're thinking about moving an Oracle workload to AWS – or have already done so and want to find out how to optimize it – you're in the right place.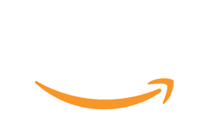 Oracle on AWS


How to get it right
Move Oracle databases and associated applications to AWS with confidence.
There are numerous technical and commercial considerations when moving an enterprise-grade Oracle workload to AWS, particularly if you require high-availability. We'll help you understand what's involved and take you on the journey.

Optimize Oracle workloads on AWS
If you're already running Oracle in AWS, is it costing more than anticipated? We'll identify why and work with you to address your challenges.

Experienced in open database technologies
As well as Oracle, our people have experience in running open database technologies, such as Postgres, on AWS.

Discover our fast, low-risk AWS transformation approach.
Get started today

Whether you're looking to replatform an Oracle workload, or move a legacy database to AWS, book a funded Cintra assessment workshop today.
Moving to AWS? Five things you need to know
We explain why the future of enterprise workloads is multi-cloud and the five key points to consider when you start your multi-cloud journey.




Oracle enterprise architects:
We've been architecting platforms for Oracle workloads for nearly 25 years. We know what it takes to achieve outstanding service levels on AWS, including RAC-like high-availability
Oracle licensing experts:
Licensing Oracle on AWS is complex, and there's little information publicly available. We will help you achieve the service levels you need in an economically sustainable way
Cloud migration factory:
Using our award-winning RapidCloud methodology, our 24×7 AWS migration factory quickly takes enterprise workloads to the cloud with minimal risk
Cloud management:
Our cloud managed services teams can look after your AWS platform 24×7 – freeing you to spend more time on core business and innovation
Webinar: Moving Oracle workloads to AWS RDS
Take your Oracle enterprise workloads to the AWS RDS cloud is a major undertaking, with Oracle on AWS licensing implications.
It's why your transformation journey must follow a proven, end-to-end methodology that considers every step of your Oracle on AWS RDS path.
In this webinar recording, we address the five things you need to know before moving Oracle to AWS cloud:

The architecture will be different from on-premises

Enterprise-grade workloads are different from web-based apps and services

Understand and address the integrations

Be clear on the licensing

Monitoring and managing the platform is different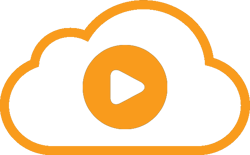 Start your Oracle to AWS journey today
Get in touch with Cintra's experts